7:32 am
[kansasman]

10:05 am
[hofer]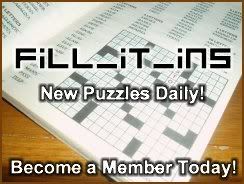 fill_it_ins
is where the fun is at!
10:18 pm
[reflaxion]

Now taking ideas for games!
Don't look at me, it's not like I know what I'm doing. :)
As one of the admins of
wordgames
, I feel obligated to spark some interest in the community which is, so far, completely unknown. So I'm currently accepting ideas for word games which can be played through LiveJournal itself. Sorta like mail-chess, but hopefully not quite as slow and painful. :)
Any accepted ideas for games will be given a name chosen by the creator, with the creator's LJ name appended to it. Thanks in advance!
- Vanishing Rabbit